Keeping long-term goals of Net Zero by 2040 or sooner, we strive to track and measure energy and emissions across our portfolio and periodically benchmark ourselves with local and global industry standards through an internal review and target-setting mechanism.
Additionally, the transition to renewable energy is an integral part of our efforts to reduce our emissions and decarbonize our portfolio.
Also, our campuses are located near current and future transit-oriented development schemes like metro rail connectivity and Rapid Rail Transit System. We completely support and sponsor shared mobility schemes to allow our customers to go to work in a stress-free and cost-effective manner, as well as to reduce the environmental impact of automobiles.
Captive
generation
Renewable power plant set up specifically for generating electricity primarily for own use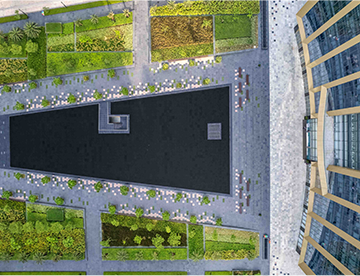 Asset level
improvements
Building assessments
GHG baseline
Improvements integrated into CAPEX planning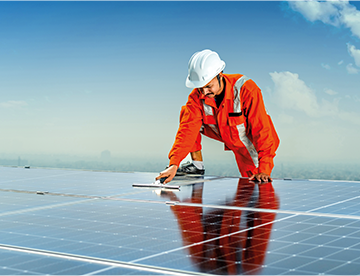 Renewable
energy usage
Onsite and offisite renewable energy
Brookfield renewable partners is a resource