OUR TENANTS
At Brookfield India REIT, our well-established assets, global best practices and placemaking capabilities attract technology-led, blue-chip tenants poised to grow in their respective sectors.
We have built strategic and deep-rooted relationships with our tenants with our unsurpassed properties providing them an enriching experience and helping them optimize their work potential. We concurrently benefit as a result of a robust tenant profile, which lends us long-term growth and value proposition.
Tenant Break-up – Property-wise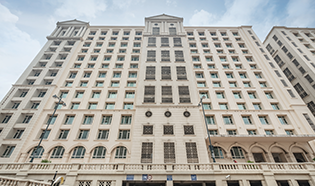 Kensington, Powai,
Mumbai
10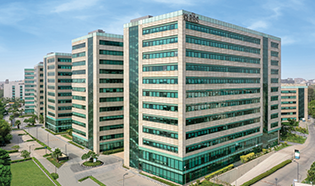 Candor TechSpace G2,
Gurugram
45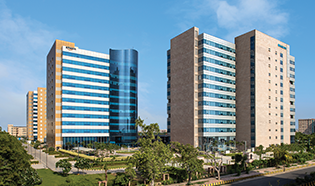 Candor TechSpace N1,
Noida
38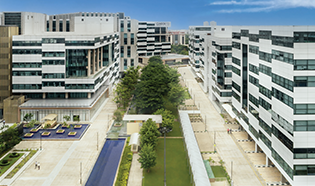 Candor TechSpace K1,
Kolkata
40
Strong Tenant Roster
TECHNOLOGY COMPANIES
Tata Consultancy Services Ltd
Cognizant Technology Solutions India Private Limited
TLG India Pvt Ltd
Amdocs Development Centres India LLP
Wipro Ltd
Capgemini Technology Services India Ltd
Genpact India Pvt Ltd
EUI Limited
FINANCIAL SERVICES
RBS India Development Centre Pvt Ltd
Barclays Shared Services Pvt Ltd
Saxo Group India Pvt Limited
NWM Services India Pvt Ltd
E&Y LLP
EYGBS (India) LLP
Apollo India Services LLP
Moody's Analytics India Pvt Ltd
CONSULTING & OTHER COMPANIES
Accenture Solutions Pvt. Ltd.
GE Oil & Gas India Pvt Ltd
BT E-Serv India Pvt Ltd
Amazon Development Center India Pvt Ltd
R1 RCM Global Pvt Ltd
L&T Hydrocarbon Engineering Ltd
Landis Gyr Limited
Pine Labs Pvt. Ltd.
SECTOR-WISE BREAK-UP OF AREA LEASED

TENANT BREAK-UP

Top 10 Tenants – By Gross Contracted Rentals
Tenant
Tenant Sector
% of Gross
Contracted Rentals
% of Area
Leased
TATA Consultancy Services Ltd
Technology
18%
18%
Accenture Solutions Pvt Ltd
Consulting
18%
16%
Cognizant Technology Solutions India Pvt Ltd
Technology
11%
15%
TLG India Pvt Ltd
Technology
7%
7%
RBS India Development Centre Pvt Ltd
Financial Services
5%
4%
Amdocs Development Centre India LLP
Technology
3%
2%
Barclays Shared Services Pvt Ltd
Financial Services
3%
5%
Wipro Ltd
Technology
3%
1%
Saxo Group India Pvt Ltd
Financial Services
2%
2%
GE Oil & Gas India Pvt. Ltd.
Oil & Gas
2%
1%
Total
72%
70%